4 Social Media Resources to Promote Your Blog Entry Right after Publication
When you publish an entry on our blog, it may take several days to appear on Google and most search engines, but there are tools and sources to drive traffic immediately after publication of the entry and help you achieve better positioning and awareness of your articles to mass in a rapid way, especially when the content is on current topics which expires over time. In this article, you will find 10 ways to promote your blog entries and drive traffic quickly.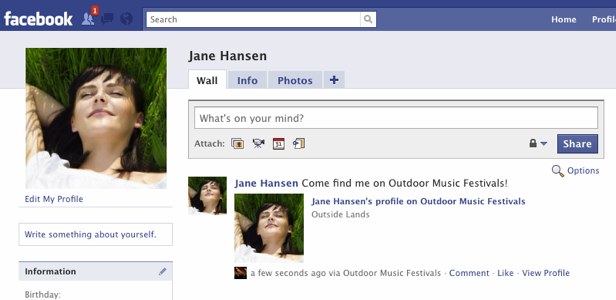 1 – Share Your Content on Facebook
If you have a fan page for your blog on Facebook, one of the first places you should go to promote your blog entry is there; your followers are probably expecting the news, and if they are good, they themselves are responsible for leaving comments, give 'Likes' and even share with others.
If you have a personal account on Facebook and fan page of your blog, only share on the fan page and you don't want to be tired of your contacts, which probably follow your blog with repeated information.
The best way to share a new post on Facebook is by making a call-to-action, so you do not limit yourself to just copy-and-paste the link, but ask a question or related dimension, invite your followers to participate and engage with the material you are promoting and have a stable dialogue and communicate with your followers.
2 – Share Your Content on Twitter
In the same way, Twitter is ideal for sharing your content immediately after publication. There are some plugins and tools to do it automatically, but you should take time, just a couple of minutes are more than enough, and compose a tweet with call-to-action and add related hashtags.
3 – Share Your Input on Pinterest
Pinterest is a social network for further growth and popularity of the time; if your post includes images, you can share them on Pinterest and attract hundreds of visitors to your blog since your shared image includes link to the source.
I recommend adding the images to a board that matches the theme of your article; for example, if it is about a recipe, add image to a board related to 'Recipes'. Finally, do not forget to add a brief description of the image, which will also help you optimize the content.
4 – Share Your Post on Google+
Google+ is a powerful tool that should not be overlooked, especially because it belongs to the giant search engine. Like the previous social networks, trying to establish a conversation or generate interest to people you have in your circles to see your input, do not limit yourself to just the placement of the link. The more interest you manage to generate; the more +1, comments and views you will receive.
Last Words
Social media is one the powerful tools now to grab unlimited traffic, so do not overlook this source and avail it as much as you can. Visit wikinetworks.org to learn more about blogging basics and enrich your blogging experience.